Why it's essential to aid recovery of muscle pain and injury
Shop Recoverite with 20% off, free shipping & easy returns!
The Unfortunate Truth
It has been a tough year and a half for all of us. A global pandemic and economic crisis. But as we begin to get our lives back to normal, you will find that things aren't as they once were. As we step back into gyms and training, our bodies are going to experience a shock. This shock will be even more profound than the one we experienced when we couldn't get our exercise done. After months of unsustainable or no training, our body has gone through some changes. These changes include:
Muscle atrophy
Decreased cardiovascular output
Increased heart rate
Increased blood pressure
Further, to these physiological influences that not training has had on us, it has been established by numerous studies that the suspension of physical activity leads to higher levels of depression and can contribute to lower self-esteem.
Exercise improves mental health by reducing anxiety, depression, and negative mood and by improving self-esteem and cognitive function. However,as we get back into exercise, we will struggle to achieve and push ourselves as far as we once could, giving reason to either stopping or pushing too hard.. . These are two areas Recoverite can help you manage. Returning to exercise after long periods of time on the sidelines without balance and sufficient recovery increases your risk of injury. Your body is simply not ready. This is where recovery becomes the most important part of your training regime, and is more essential than ever before.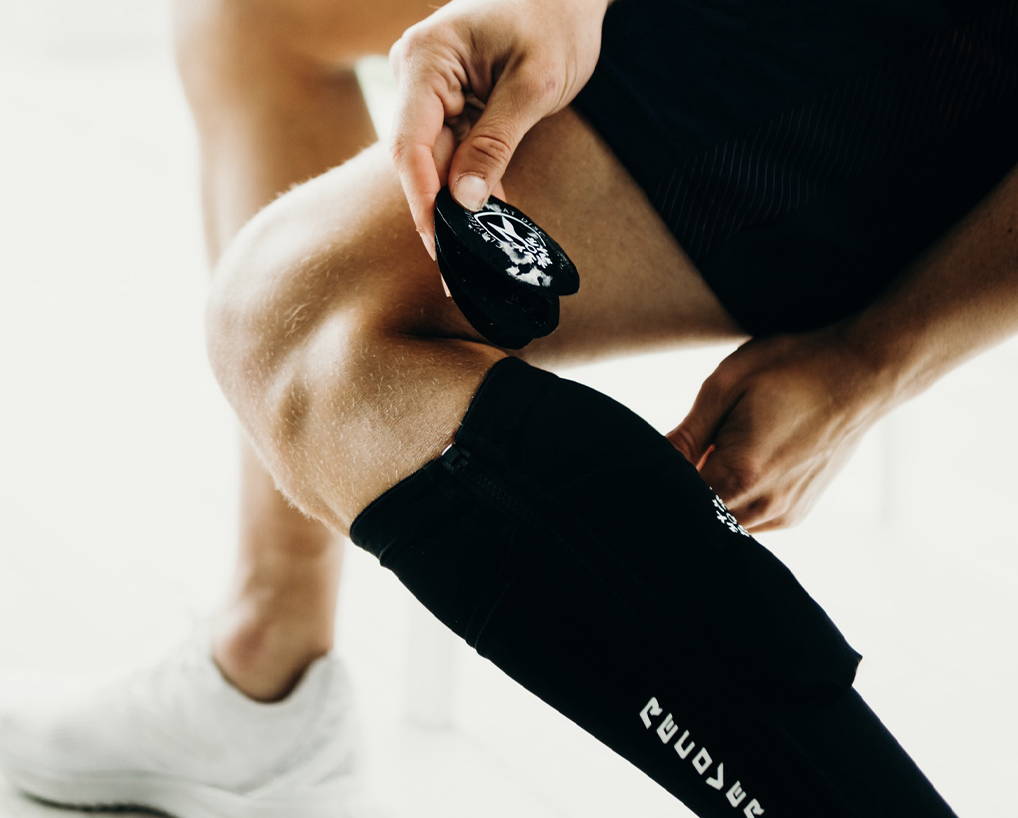 The Solution
Looking after your body and recovering is the most important thing you can do, not only for performance, but for general well-being. Recovery is a lot more than just getting enough sleep. Recovery is about connecting to our thoughts and bodies. A few things to ask yourself about recovery are:
What have I put in my body?
Have I let myself slow down and escape from stress?
Have I taken care of my body?
What can I do to be ready for next time?
As we make this transition back into training and exercise, Recoverite takes care of physical recovery for you. With the quick, easy and effective compression garments and ice and heat therapy, you can forget all the following physical aspects of recovery, and start thinking about all the other important aspects of recovery.
Compression

Heat

Ice

Temperature regulation
Reductions in lactic acid,
Minimisation of muscle oscillation
Reduction in inflammation and swelling

Improved fatigue resistance
Enhanced blood vessel definition
Enhance muscle adaptation
Limits muscle atrophy

Reduces the impact of DOMS
Reduce cell necrosis
Slow cell metabolism and nerve conduction
Assist in removal of lactic acid
Written by Joshua Giles, Medical & Sports Science
---