Your Guide On How To Benefit From An Assisted Warm Up For Those Colder Training Days
Shop Recoverite with 20% off, free shipping & easy returns!
Wherever you are, winter is coming - Or it's less than six months away. The days are getting shorter, darker and colder, which means that a workout outside under the hot sun is less likely.
As it gets colder, it gets more difficult for your body to warm up for outdoor performance. This means that you will need to put more time and effort into warming up to make sure you're ready to rock your sports session without risking getting injured. But do you keep your body warm efficiently during outdoor training? Take a look at our go-to guide for efficient warm-up during chilly cold days.
1) Wear warm and tight clothes.

One of the most important preparations for an outdoor workout is to be dressed properly. Especially during the cold winter days, your body will need extra warmth during exercise – so avoid wearing short-sleeve sports clothes only. A proper training jacket and running pants will help you a lot to get your body warmed up and to keep your body warm.
But be sure to wear clothes that fit tight enough. Wearing loose workout clothing is fine on a hot summer day. However, wearing loose workout clothing on cold, windy workout days gets you cold and wet. This prevents you from warming up successfully and it increases the risk of injuries. And that's not something you want during an already-cold winter day. Instead, think about wearing tight, layered sports garments.
2) Wear compression garments

There's a good thing about wearing compression items on a cold rainy winter day and it's not only because you look absolute fire in them. You might think you will get cold if you wear compression leggings because of the thin fabric, but we think compression garments are actually the must-wear items on a chilly day,
Because compression wear fits tight around your body, it protects your muscles from the cold rain and wind gusts. Besides this, compression actually helps you warm up your body. Compression Wear can increase blood flow, which allows for more delivery of nutrient and oxygen rich blood from the heart of the muscles. As a result, the compression items help your muscles gain strength and power and they can regulate the temperature of your body.
If you don't have a lot of time to spend on your warm up (you still should anyway), why not try a static warm up before your regular warm up? We've brought ClayFlex™ gel packs and gel capsules onto the market to help athletes with warming up and cooling down. The cool thing about these gel packs is that you can cool them down and warm them up, before you slide them into one of the pockets of our compression garments.
SLIP AND SLIDE
So what's the deal? For an assisted warm-up, you can wrap these ClayFlex™ items with damp cloth or a paper towel and warm them up in the microwave. After the packs or capsules are hot enough, you can slide these into one of the compressionwear pockets.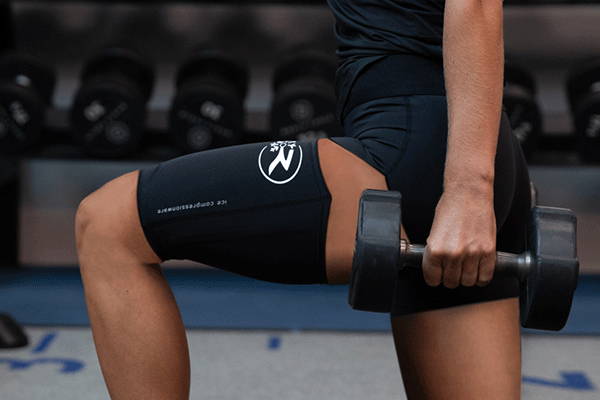 ---
THE EFFECTS
As you are wearing the heat packs before your workout, you will experience that your body slowly warms up without even moving. During your static warm up, your muscles are activated and your blood flow is stimulated. As a result, your muscles are already heated up and ready to go before you even start your warm up!
Of course, a successful static warm-up does not mean that you can skip your regular warm-up and start exercising right away. We still suggest you to do a regular warming up routine anyway. However, you will find that it takes less time for your body to be fully warmed up after your assisted warm up. Additionally, your muscles and ligaments are more than ready to go for a proper workout in the freezing cold!
A proper warm up needs preparation. Spend enough time on your warm up and wear clothes that support your body during your warm up. Have a look at our Compression wear and Accessories.
Email contact@recoverite.com.au for more information about Recoverite Compression wear and Clayflex™ technology.
Written by Joshua Giles, Medical & Sports Science
---