Is Compression Wear Really Beneficial For Athlete Performance?
Shop Recoverite with 20% off, free shipping & easy returns!
Athletes are driven by performance, whether that is in a race or on the field. But what is not recognised is the work they do to get to the start line, and how many people don't make it.
Performance at an optimal level is often characterised by being the fastest or scoring the most. However, achieving this requires getting the most out of your training and executing your recovery to train and perform at your best day in day out. This is where Recoverite, and their range of compression and Ice/Heat products come into action. They help boost your training, performance, warmup and recovery, as well as manage injury.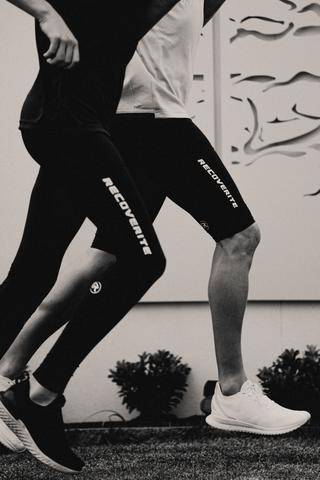 Getting the most out of your training can be tough. Some days you are tired, some days you are sore and some you just feel like your body can't do what you want it to do. With Recoverite Compression and heat application, you can achieve the following in training preparedness without wasting any excess energy:
-       Increased body temperature, metabolic reactions and blood flow to active muscles
-       Activation of Key Muscle contraction, strength and power
-       Mobilisation of key joints and ranges of motion.
These benefits will allow you to train harder for longer and get the most out of your training every day.Recoverite will help you feel less tired, more energetic, leaving you more confident with your body and sports performance.  
Injuries can strike at any time without warning and can ruin months and even years of rigorous training and preparation. However with the new technology from Recoverite, the risk of injury can be minimised and recovery duration reduced.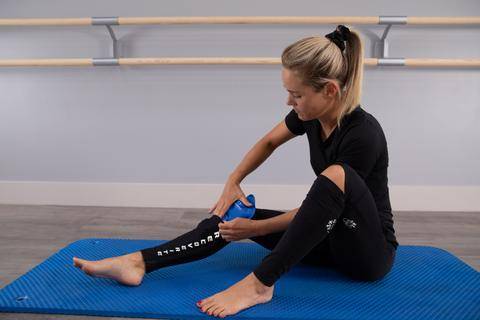 ---
As explained, the use of compression and heat application primes the body for exercise and helps prevent injury. But how can Recoverite help if we do get injured? This is where RICE comes into play: Rest, Ice, Compression and Elevation. It is the gold standard in injury treatment. This treatment is also the core principle of Recoverite's compression wear and ice application. Recoverite has developed an easy, cost effective, hassle free product that will decrease pain, swelling, inflammation, reduce internal bleeding of soft tissue and increase the rate of muscular repair. This will allow you to be ready to go again quicker and easier than ever before.
Work ethic and application to training and recovery is often what distinguishes a good athlete from a great athlete. Attention to all aspects of training including recovery is critical for producing consistent high level performances. Every element of Recoverite is designed to heighten recovery application and decrease recovery times.
Compression
Heat
Ice

Temperature regulation
Reductions in lactic acid,
Minimisation of muscle oscillation
Reduction in inflammation and swelling

Improved fatigue resistance
Enhanced blood vessel definition
Enhance muscle adaptation
Limits muscle atrophy

Reduces the impact of DOMS
Reduce cell necrosis
Slow cell metabolism and nerve conduction
Assist in removal of lactic acid
---
Training, injury management and recovery are all factors that contribute to whether or not you make that start line and if you are ready when you do. You can count on Recoverite to get you there every time. Don't miss the start line. Get the most out of your workout. Choose Recoverite!
Email contact@recoverite.com.au for more information and to join Adelaide United FC and Blackburn Rovers FC in getting the most out of your workout with Recoverite.
Written by Joshua Giles, Medical & Sports Science
CHECKOUT SOME BEST SELLERS
---